Jennison Quality Components: Who We Are & What We Do
The Jennison Manufacturing Group - Our Path to Excellence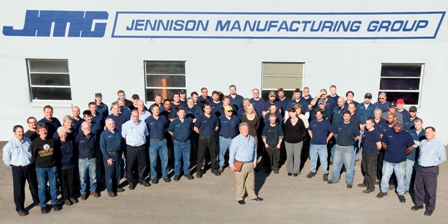 In 1983, Tom Jennison began his company with a big dream and a clear mission... To provide the global Tool and Die Industry with the highest quality products possible at competitive pricing, while maintaining that "small family business" atmosphere. Mission accomplished. Growing up in the 1950's around the original family tool and die business located on the historic South Side of Pittsburgh, Mr. Jennison's father taught him all he needed to know about the importance of doing business with integrity, confidence, respect & pride.
The Jennison Manufacturing Group, located in Carnegie, Pennsylvania (10 minutes south of downtown Pittsburgh) and now consisting of three main companies (Jennison Corporation, Jennison Precision Machine and Jennison Quality Components, Inc.) has raised the bar for the manufacturing industry as a whole.
Here at Jennison, we are driven by our respect for quality and precision. You can feel it in the way we do business, the way we treat our customers and the way we take on our customers' priorities as our own. You can recognize it in our focus to detail and in our overriding concern for precision and efficiency. You can see it in our facility, a building outfitted with cutting-edge equipment and technology, which is continually being re-evaluated, upgraded and enhanced to meet our customers' needs and expectations. And you can appreciate it in our efforts to guarantee fast turnaround and on-time deliveries. Jennison's commitment to quality production and service is evident in all that we do.
You'll also find a solid dedication to service and partnership at Jennison. We make it our business to understand your business. We listen to your needs and then work with you to develop proactive, cost-effective solutions to all your manufacturing needs.
Jennison Quality Components - Realizing an Industry Need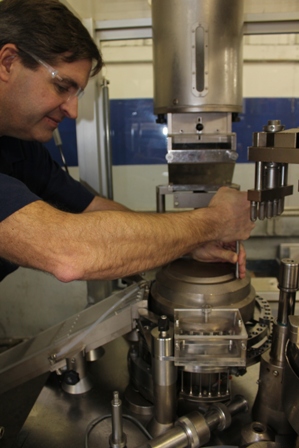 In 2003, Jennison Quality Components spun off of JMG as its own company. "The needs we saw were just too great not to do something about it," says Kirk Larimer, General Manager of JQC. "From the moment we announced our entrance into the Pharmaceutical and Nutraceutical Replacement Parts Industry, the demand was instantaneous. We couldn't believe it."
Since that time, JQC has developed a strong presence and a respected reputation among the Pharmaceutical and Nutraceutical Manufacturing and Contract Manufacturing Industries as a key manufacturer of the highest quality, most intelligently-designed solutions to resolve any mechanical problems that our customers face with their encapsulation and tablet press machine parts and equipment. We specialize in analyzing not only WHY a problem exists, but we evaluate HOW to permanently fix it so it doesn't happen again. We routinely offer training for our customers on the intricacies of proper alignment, the importance of maintaining clean machines, and even some tricks to keep equipment functioning at top efficiency with minimal loss of expensive product ingredients. We manufacture, support and maintain millions of dollars worth of inventory here at our facility for our customers so that we can provide same-day shipping when possible, and we provide real-time fast solutions for those "crashes" that are sometimes unavoidable. Our mission at JQC is to do whatever it takes to make sure our customers avoid "down-time" and get their machines up and running as quickly and as effectively as possible.
JQC ships world-wide, from the smallest pin to a completely rebuilt encapsulator. We have qualified sales representatives around the globe for your convenience and comfort. We invite you to see what JQC can do for you and your company. Please feel free to contact us and we'd be happy to answer any questions you may have. Welcome to JQC!
Click HERE to visit our sister
companies' websites, The
Jennison Manufacturing Group
ISO 9001:2008 CERTIFIED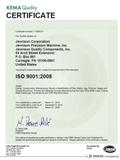 Contact us TODAY!
Toll Free: 1.800.394.5667
Office: 412.429.0500
Fax: 412.446.0463
P.O. Box 861
54 Arch Street Extension
Carnegie, PA 15106-0861